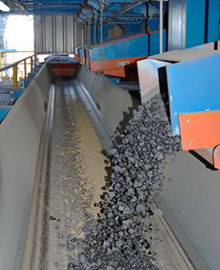 These belts are particularly indicated for the transportation of large productions, heavy duty applications requiring significant width dimensions or belts with an anti-break resistance.
Manufactured with fabric inserts, they are produced just as the BeltSiflex XEM type but differ from this in that their rigidity is achieved by inserting one or two metal cords across the band.
This type is recommended when the rigidity needed is not satisfied by the XEM type.