Beltsiflex presents the manufacturing of a new fabric used to fabricate conveyor belts called Straight Warp, a new concept for rubber belts.
Hard-Woven belts are manufactured out of this new Straight Warp fabric and have several advantages over conventional EP fabric belts, achieving high performance in applications where there is a risk of breakage and cuts.
Advantages in applications with large impacts, in general in extreme conveying conditions.
The belt has a considerably longer useful life than traditional belts.
The saw tooth joint system is more flexible with better adjustment to the drums.
Greater durability when compared to a traditional rung system.
Costs savings given that they are quicker to produce.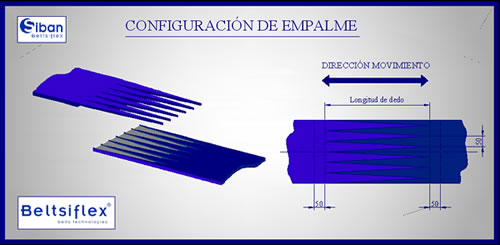 These belts are produced in two different series:
Single-layer Hard-Woven: With one fabric and resistances HW500, HW630 and HW800.
Double-layer Hard-Woven: Two fabrics and resistances HW1000, HW1250 and HW1600.